Steven Pologe is a Professor of Cello at the University of Oregon School of Music and cellist with the Oregon String Quartet, Chamber Music Amici and Trio Pacifica.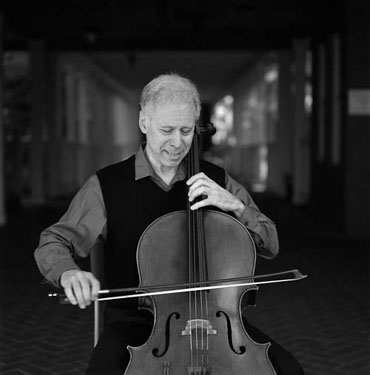 Pologe received his Bachelor of Music degree from the Eastman School of Music and his Master's from the Juilliard School, where he was a three-year scholarship student. He studied cello with Ronald Leonard, Leonard Rose, Channing Robbins, and Lorne Munroe.
During his early professional career he played with the Rochester Philharmonic, Buffalo Philharmonic, American Ballet Theater Orchestra, Brooklyn Philharmonia, and was principal cellist with the New York String Ensemble, Rome Festival Orchestra, Aspen Chamber Orchestra, and the Philharmonic Symphony of Westchester.
He has performed as a soloist and chamber musician throughout the United States, Europe, Sweden, Taiwan, South Korea, Thailand, New Zealand and Canada. His CDs include works by Jon Deak for solo cello and piano trio, the Lev Abeliovich Piano Trio, and two discs recorded with the Oregon String Quartet (string quartets by William Grant Still and a disc titled The Oregon String Quartet and All That Jazz). Since joining the UO music faculty, he has appeared frequently as concerto soloist with a number of Northwest orchestras and as principal cellist of the Oregon Bach Festival and the Eugene Symphony. He also performs and teaches each summer at the Green Mountain Chamber Music Festival.
In 2004 Pologe was the recipient of a grant from the organization behind the coveted Grammy awards, the National Academy of Recording Arts and Sciences. The award has been supporting his collaborative research documenting the precise movements of string players and has led to the publication of six papers in various science journals.
Prior to moving to Oregon, Pologe was principal cellist with the Honolulu Symphony for thirteen seasons, appearing frequently as a featured soloist, and was on the faculty at the University of Hawaii.